Our History

Our business was started in 1914 when the Paterson-Leitch Company began operations in Cleveland, Ohio as a supplier of reinforcing bars to the construction industry. In 1982, Adolph Melinz purchased the company and eventually renamed it Melinz Rebar. He relocated the company to our current South Waterloo Road site in 1985. In 1988, Adolph sold the company to brother Bruno and nephew Philip Melinz. Melinz Rebar has been continuously fabricating and selling rebar throughout northern and central Ohio ever since.

Here is what it looked like to deliver a load in 1925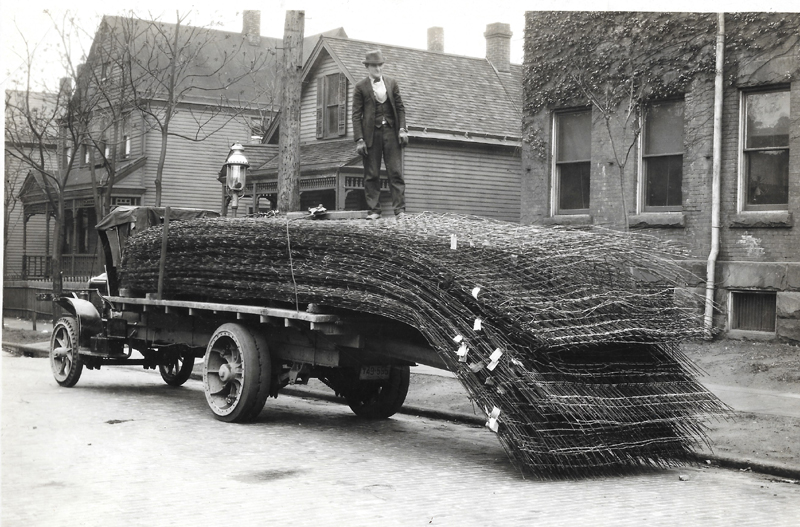 And Here we are ready to Deliver a load Today!